This Kakao Talk branded game is an Android-powered interactive installation where players help Kakao Talk Mascots: Happy and Angry, travel as far as they can across the Angry Tubes. The difficulty and speed increases as the players progress throug the game. Top scorers were awarded with prizes during the event.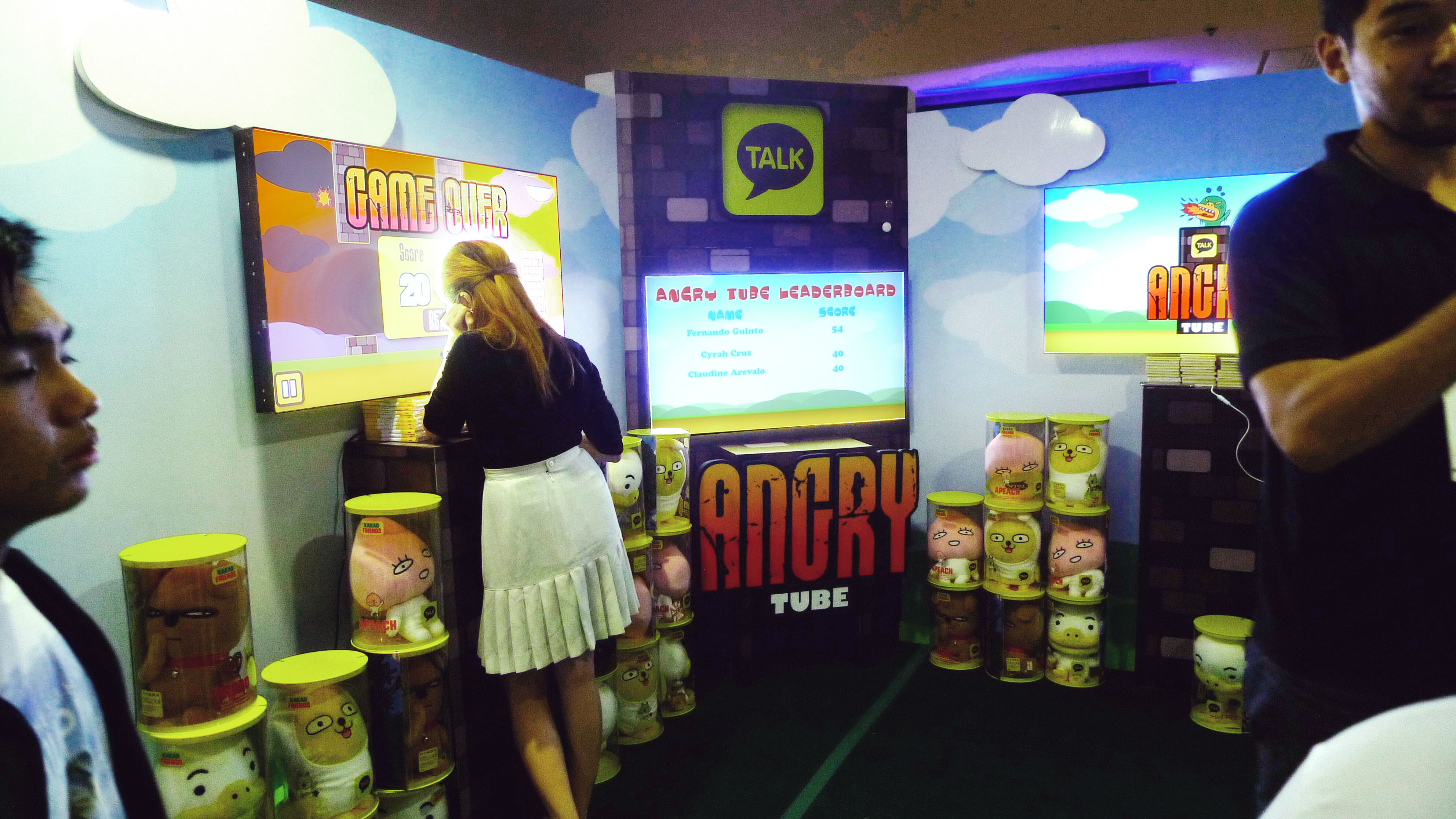 This installation was part of the Kakao Talk sponsor's booth at the 2014 Yahoo! Celebrity Awards.
Concept and Creatives: Ogilvy Philippines
Software Development: The Hand Creative Technology
Do you have a Project in mind?
Send us an email at interact@thehandcreative.com and we'll help you build it.