Fighting Bad Bacteria was never this FUN!
Slash the Bad Bacteria away with Rexona Bad Bacteria Ninja!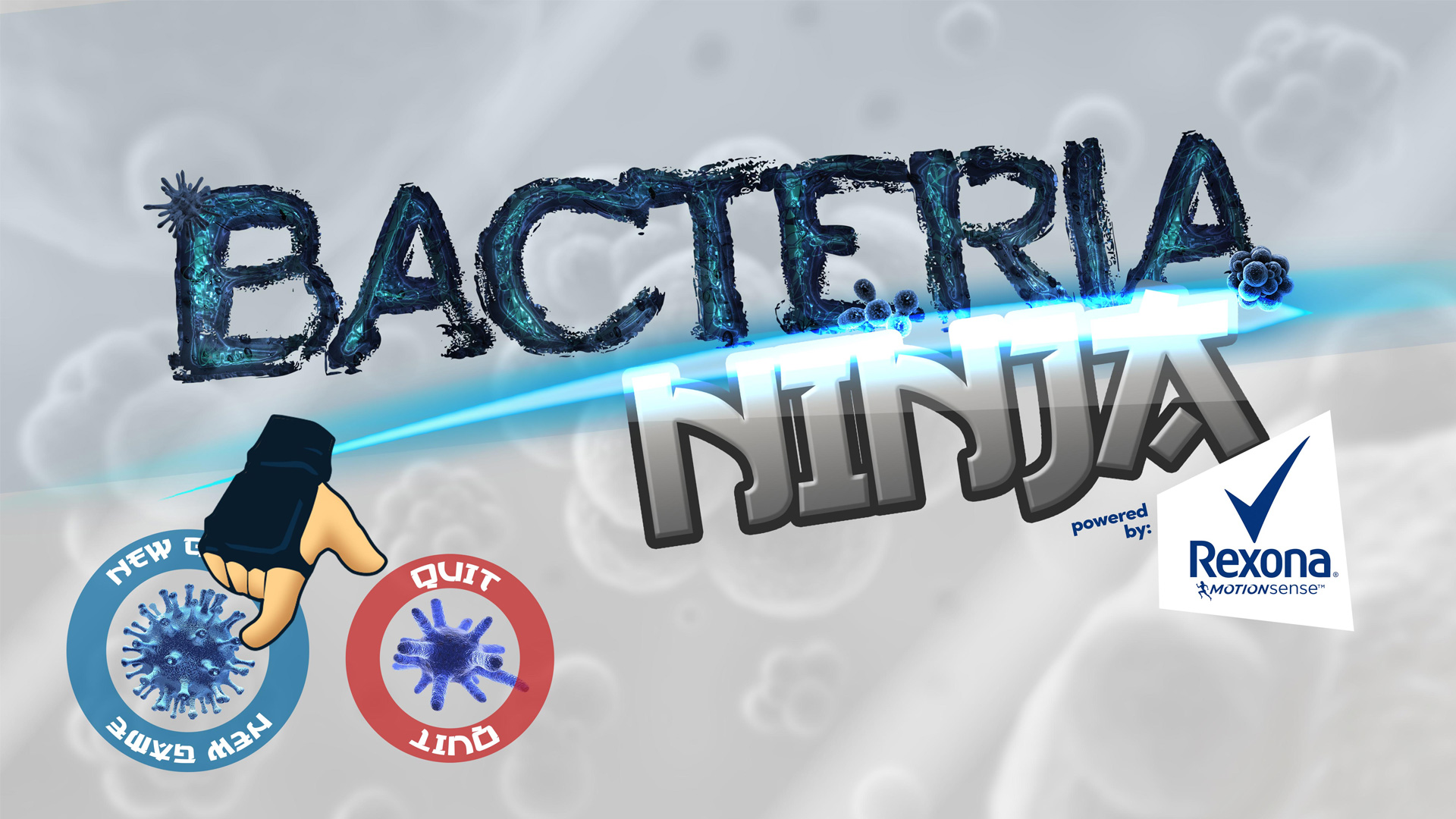 Using the Microsoft Kinect Technology, the user must raise their hand and do a slashing motion to eliminate the bad bacteria. The more bacteria slashed within the game time would mean more points for the player.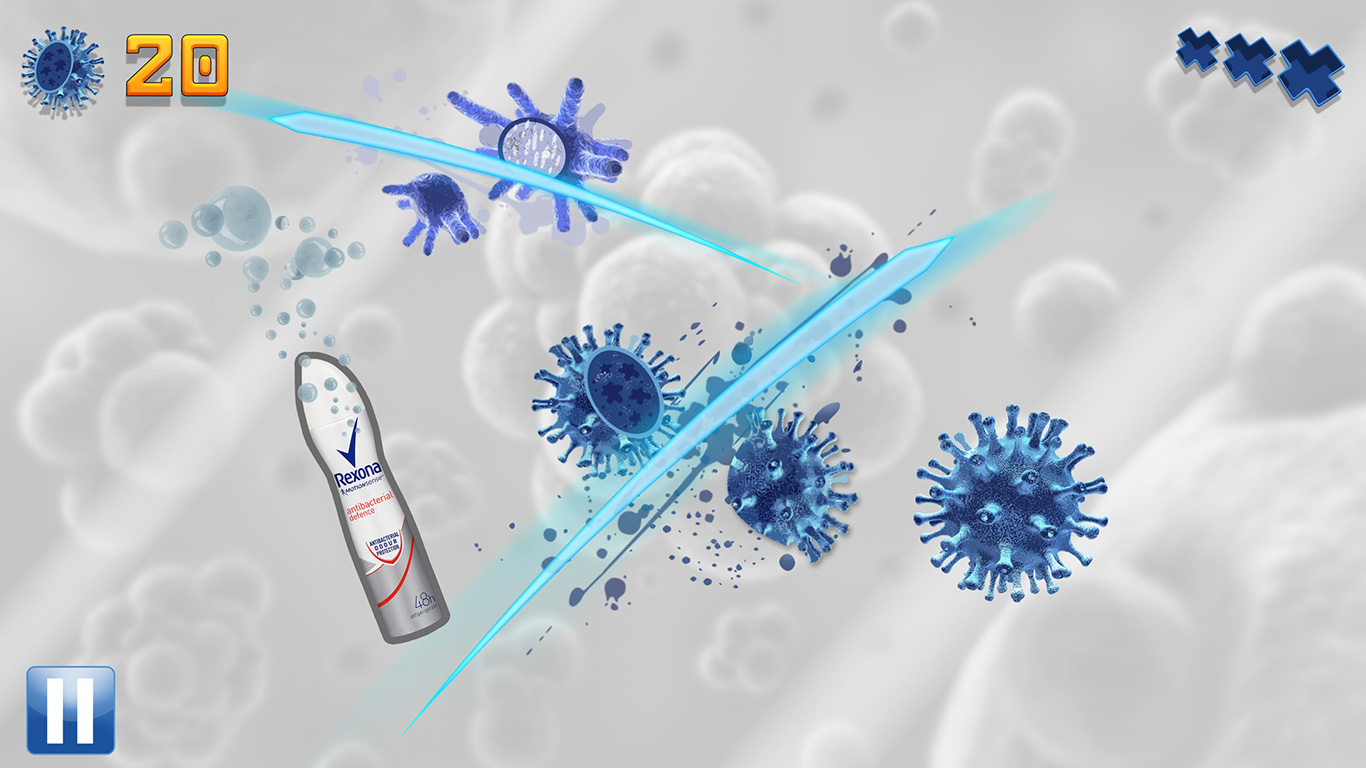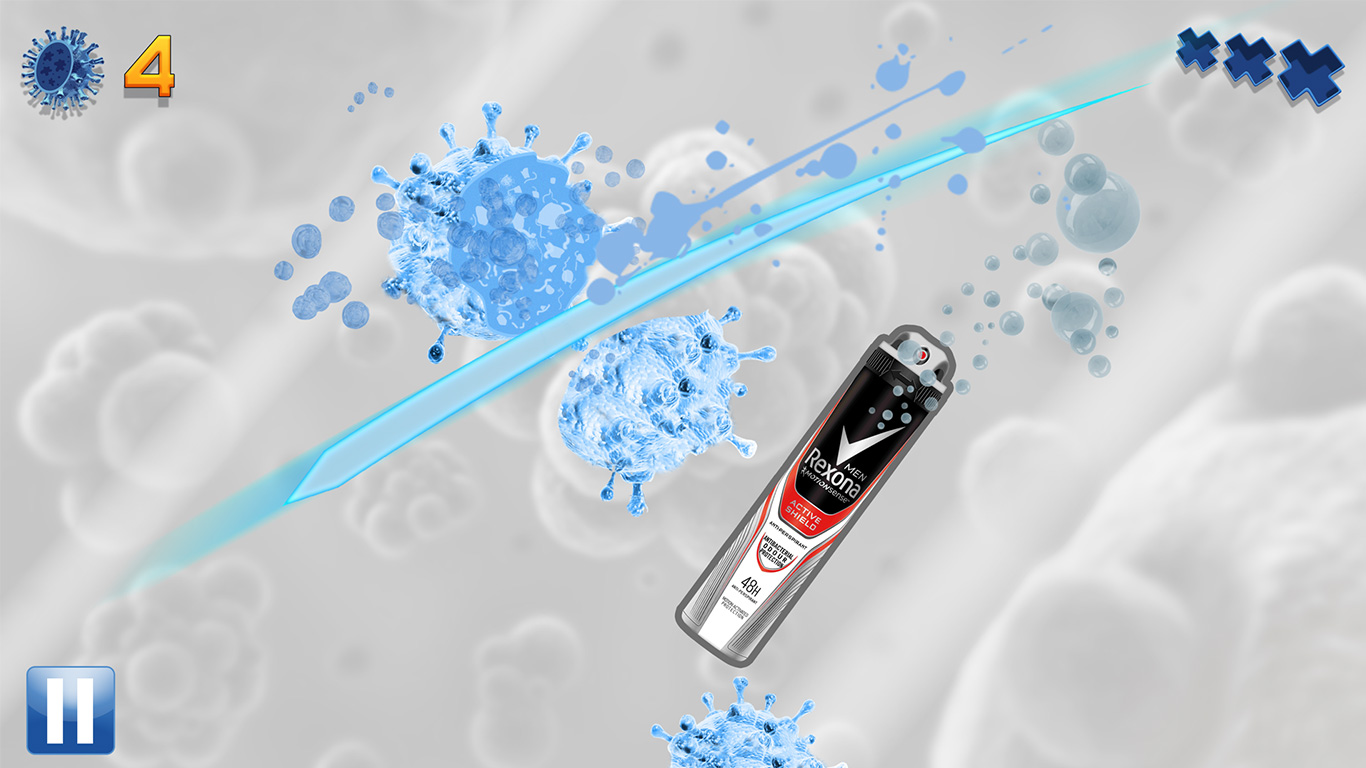 Users must be careful though, slashing a Rexona Product will make them lose a life. A total of 3 lives are given per ninja. Losing 3 lives would end the game immediately.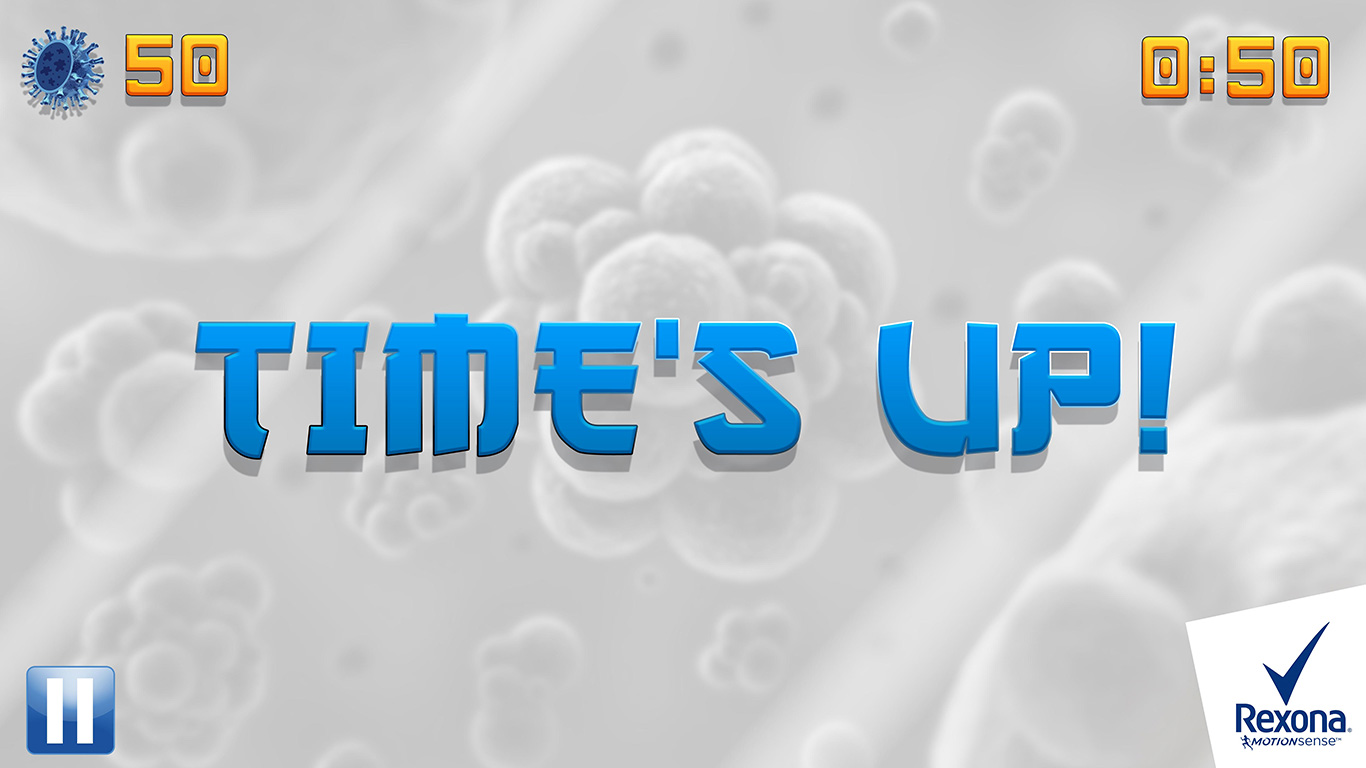 Do you have a Project in mind?
Send us an email at interact@thehandcreative.com and we'll help you build it.