To celebrate Oral Health Month last February 2014, Colgate, together with Watson's and Y&R set-up a 1-day interactive event in the SM MOA Atrium grounds. The Hand Creative was tasked to create the "Brush Away the Cavities" Kinect game to help promote good dental health in a fun, and interactive way. The objective of the Kinect game is to prevent cavities from forming on the characters mouth before the time runs out. To remove cavities, players hold a prop toothbrush and move their hand side-to-side / up-and-down to simulate a brushing action. More cavities cleaned, more points are earned!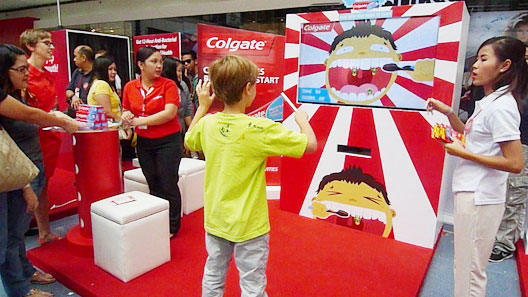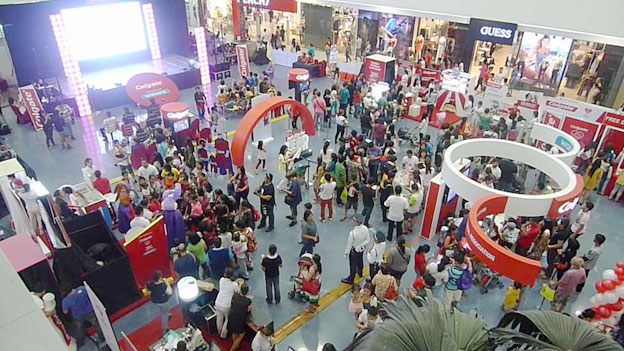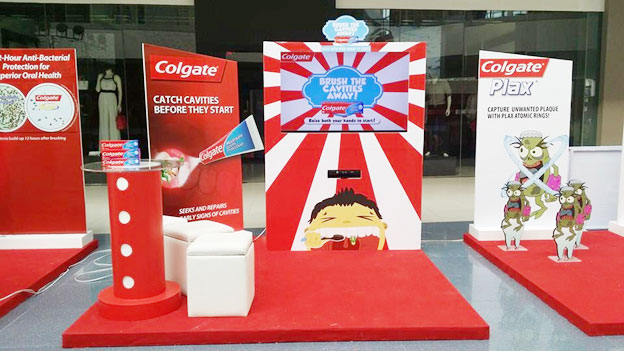 Result:
492 players both young and old alike participated during the 1-day event.
Concept: Y&R Philippines
Creatives and Software Development: The Hand Creative Technology
Do you have a Project in mind?
Send us an email at interact@thehandcreative.com and we'll help you build it.